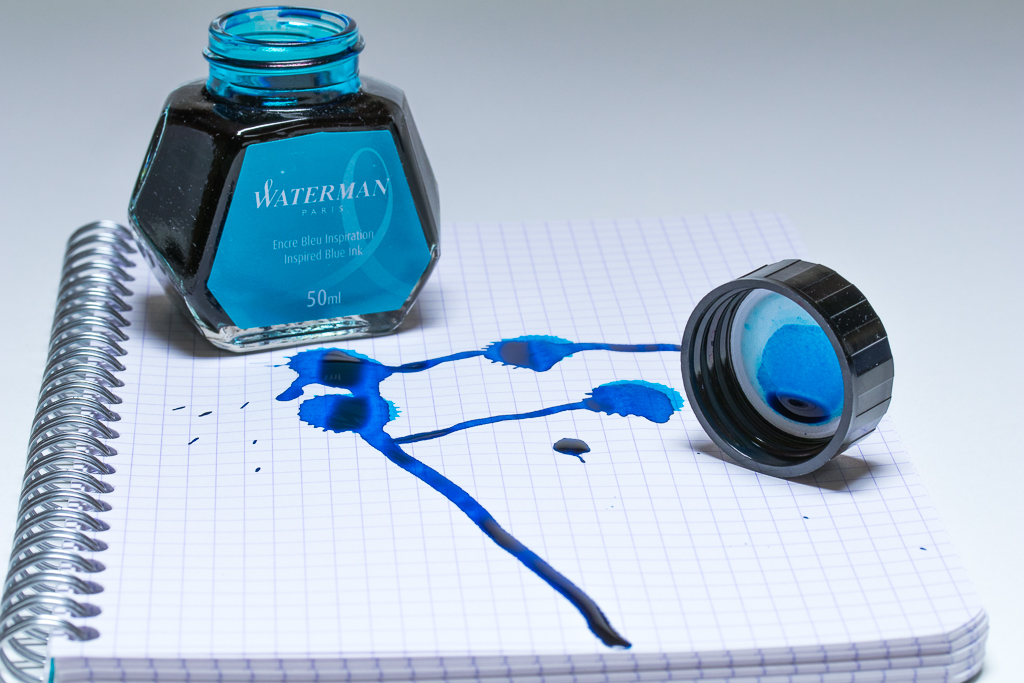 I always seem to start thinking of blue skies and sandy beaches when the winter weather starts to kick in. It's been an amazing Summer and Fall. We've had more than our fair share of beautiful blue above us. But now I'm dreaming of blue sea!
I just wrote about my favourite three blue-black inks. So I'm on a blue roll this week. What better way to end it than to take a look at Waterman's Inspired Blue. A gorgeous tropical blue that would be well at home close to the equator. I know which ink I'm taking on my hols! 
Inspired Blue is just that - a super cool ink by a company known for it's production robustness and quality. As the dark evenings draw in and the snowy weather descends upon us I've decided to clean up some pens and replace those usual dark colours with something cheery. This is it!