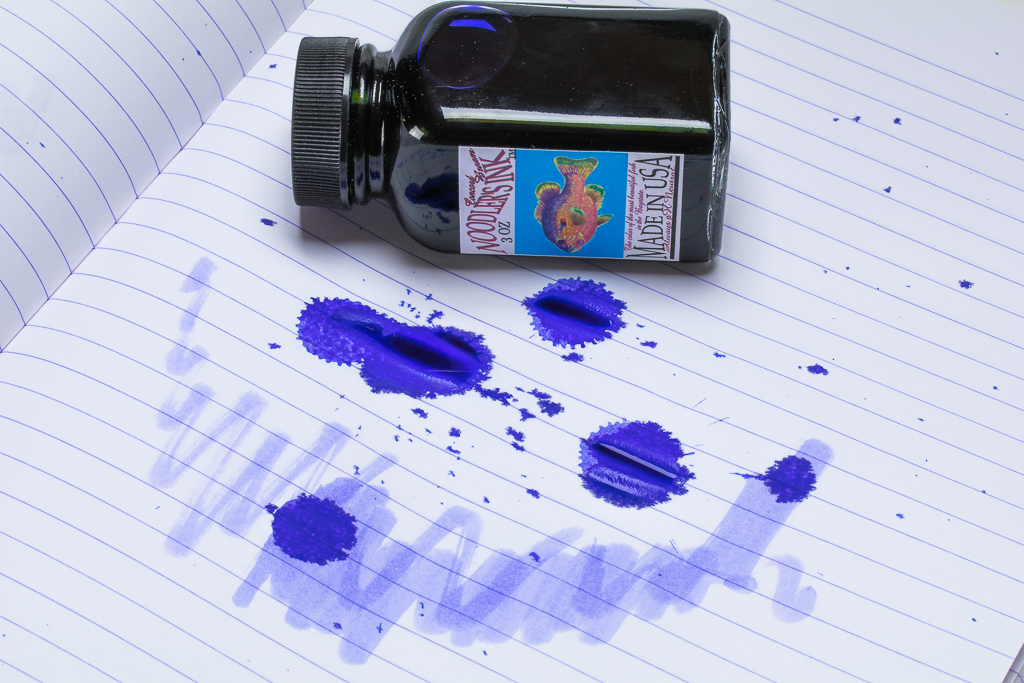 It's summer and we've been by plenty of lakes and plenty of fishermen catching plenty of bluegill!
Noodler's Ink Concord Bream is an interesting ink! This is a pastel ink with purple and blue qualities not unlike the fish! The ink has a vintage feel about it and is one of Noodler's bullet-proof inks. Impervious to water, bleach and light... sort of. Actually it didn't quite pass that test or perhaps I'm using an extra strong bleach!
Nevertheless it's a water resistant ink with a nice look and a nice feel! It makes a pretty blot on the page and is certain to make writers happy if they like an ink with some interesting tones but not an overbearing darkness.
Find Noodler's Ink Concord Bream at Knight's Writing Company.