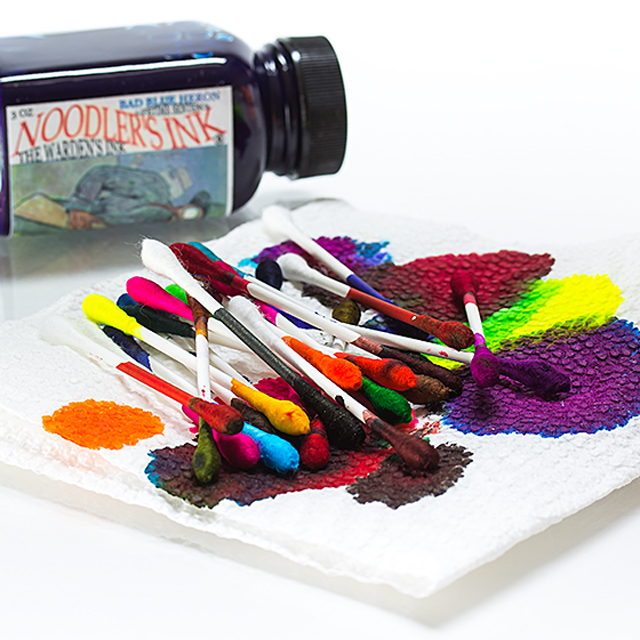 When you purchase a ball point pen from your local store, you generally get a choice of dull black or blue oil based ink. But in the world of fountain pens even black and blue have an amazing range of colours, shades, saturation and behaviours. It's almost impossible to list the choices available to the avid writer.
I have a particular penchant for brown ink. I can't explain why but there is something amazing about this colour. I have a soft spot for Noodler's Ink Kiowa Pecan with its amazing consistency and shade. But J. Herbin's Terre De Feu really makes me happy. It has an amazing rich, dark, earthy colour that makes me smile every time I put pen to paper.
In particular I enjoy using a broader nib. While I do love a fine or extra fine nib that lays down a super-thin line of ink on the paper, I love to see beautiful colour ooze from a medium or broad nib. You can see the shade and character of the ink very clearly.
We have recently had several customers ask me which ink manufacturer I would recommend. Below are my three top picks for those just getting into the world of fountain pens. They are presented in no particular order, because I love them all!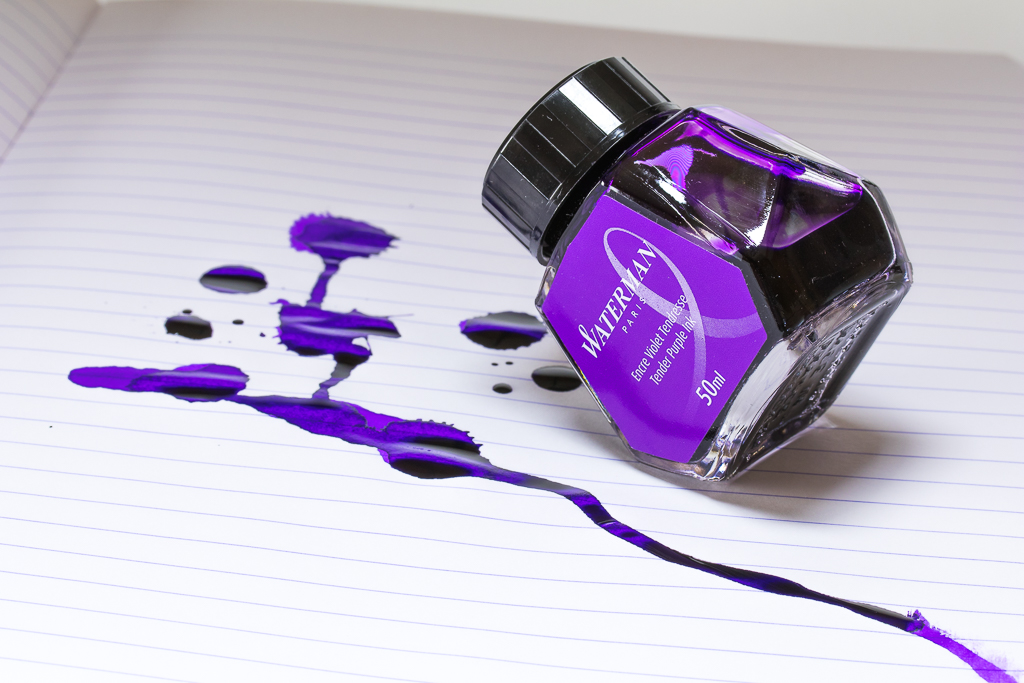 Waterman - For The More Formal Writer
Waterman ink is spectacular in every way. With a history that dates back to 1884 there is no wonder that Waterman have a great recipe for their ink. Although you only have a range of eight colours, you can expect a top-notch writing experience every time.
One of the most important aspects of a good ink is flow. And Waterman has this in spades, writing at exactly the right consistency every time. If you're after a reliable ink that will give you a great feel every time you use it then Waterman is for you.
I recommend their inks for someone wanting a more formal writing experience. Particular favourite colours are Serenity Blue, Intense Black and Mysterious Blue.
Diamine - Guaranteed Gorgeousness 
Production started in 1864 (there is a pattern here) making Diamine one of England's original ink manufacturers. I will always recommend Diamine ink to new owners of fountain pens. The range of colours is astounding and I'm sad to say that we only stock a few at this time. 
Similar to Waterman, Diamine's ink flow is a little more watery than other brands. I personally love this quality as it makes for a smoother writing experience.
Particular favourites for me are Blue-black, Ancient Copper and 150th Anniversary Blue Velvet. I love the Blue-black in a formal pen, but Diamine's colours make my other pens fun.
J. Herbin - For The Playful Writer
With one of the largest selections of colours available, you simply can't go wrong with J. Herbin. This company also has a rich history of ink production and it really shines in both their bottled and cartridge inks.
I personally prefer J. Herbin inks if I'm feeling a little less formal, or even playful. They are perfect for daily entries into my notebook. For serious signatures or meetings I'll tend to take Waterman or Diamine. 
J. Herbin have a large range of pastel inks but for me their brown's really shine. Hmmm Terre De Feu! And I've been waiting a long time for Carob de Chypre. A brown ink with gold flakes - perfect in my fine nib Lime Pilot Prera. 
What is your go-to ink in a new fountain pen?