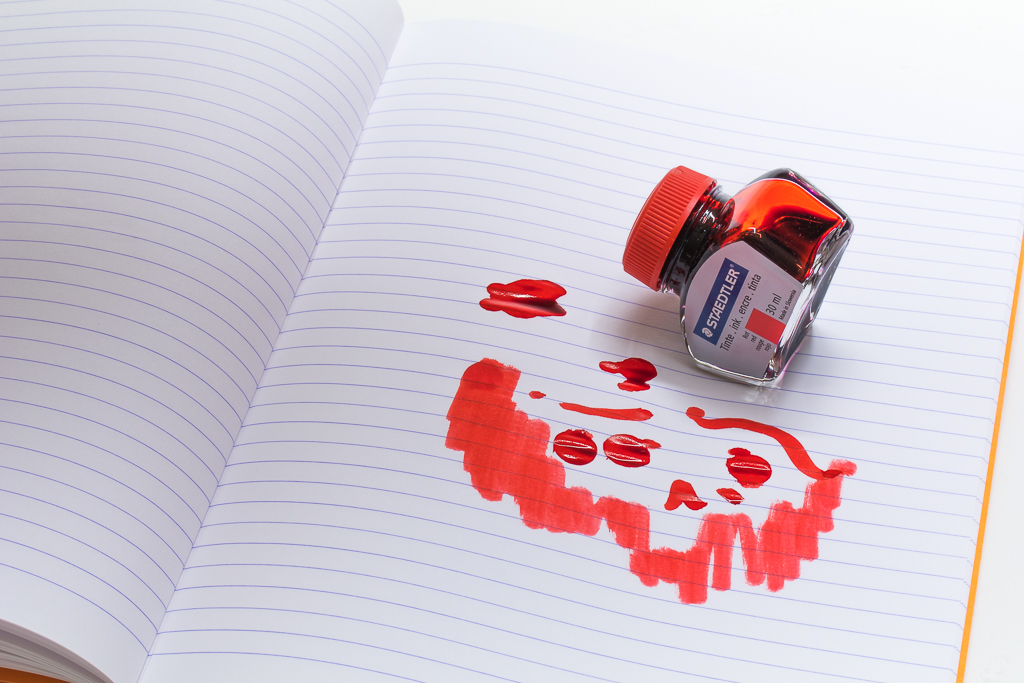 Upcoming inks includes Staedtler colours, and my oh my what nice colours they are!
You may know Staedtler for the pens and pencils you used to use at school, but once you try one of their fine writing instruments, you'll have a very different view of their product line.
Staedtler's inks are no different! These gorgeous inks have great flow and are very solid colours with great saturation. Beautiful red lights up the paper and blue and black are a treat. Perhaps geared toward the formal writer they certainly work well in a quality pen.
These inks will be available in the store soon!