Kaweco's AL Sport and DIA 2 premium fountain pens hit the spot as far as I'm concerned! But there is one of their pens I have been wanting to take a look at for a long time. The Brass Wave Liliput. Kaweco's Liliput fountain pens are touted as being some of the smallest fountain pens to accept international cartridges. But are these odd little fountain pens actually usable? Are they just an expensive novelty?
Measuring 97 mm when closed this pen is certainly one you could lose. I decided to test it with Kaweco's cognac Eco leather pouch. I carried the fountain pen around with me for just over a week and am happy to report that this pen delivers exactly what you'd expect from Kaweco. With a caveat or two.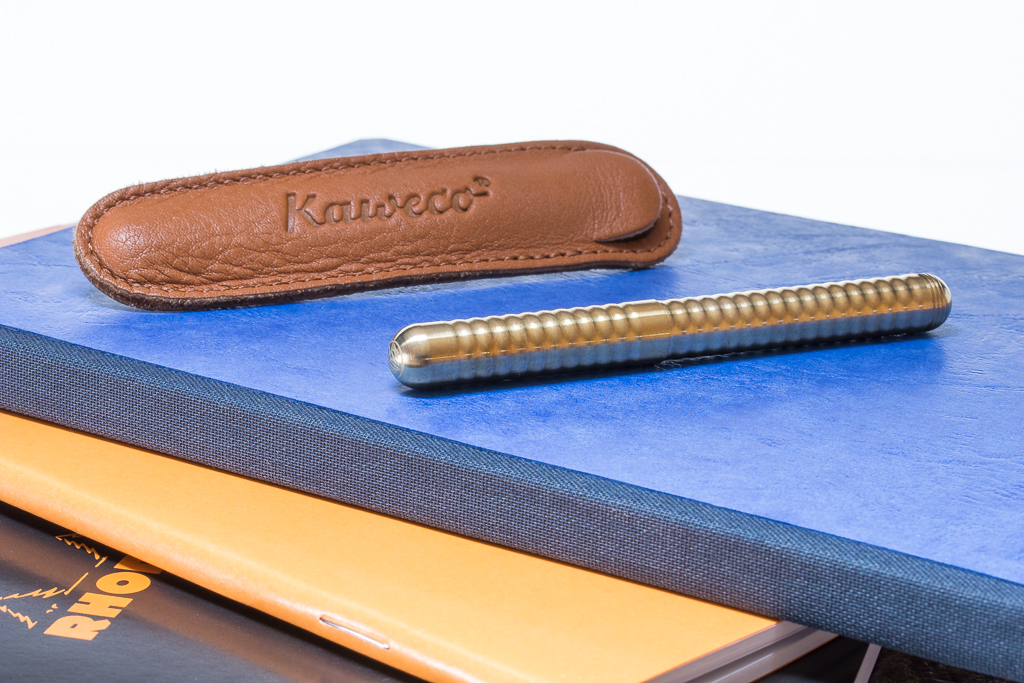 Although we only stock the brass wave and stainless steel Liliputs at this time, you will eventually see us carry the other pens that complete the lineup: copper, fire blue, black and silver. The brass wave was our first foray into premium Kaweco Liliputs. This pen is tiny!
Writers with larger hands might want to keep the size of the pen in mind before purchasing it. The pen measures 124 mm when posted and can then be considered a full-sized pen. Writing without the cap posted can be a problem, but to post the cap you have to screw it onto the barrel. Sport pens are great in this respect. You simply place the cap on the end of the barrel and voila. Having to keep screwing the cap into place could be a problem for people who are taking quick notes rather than writing paragraphs.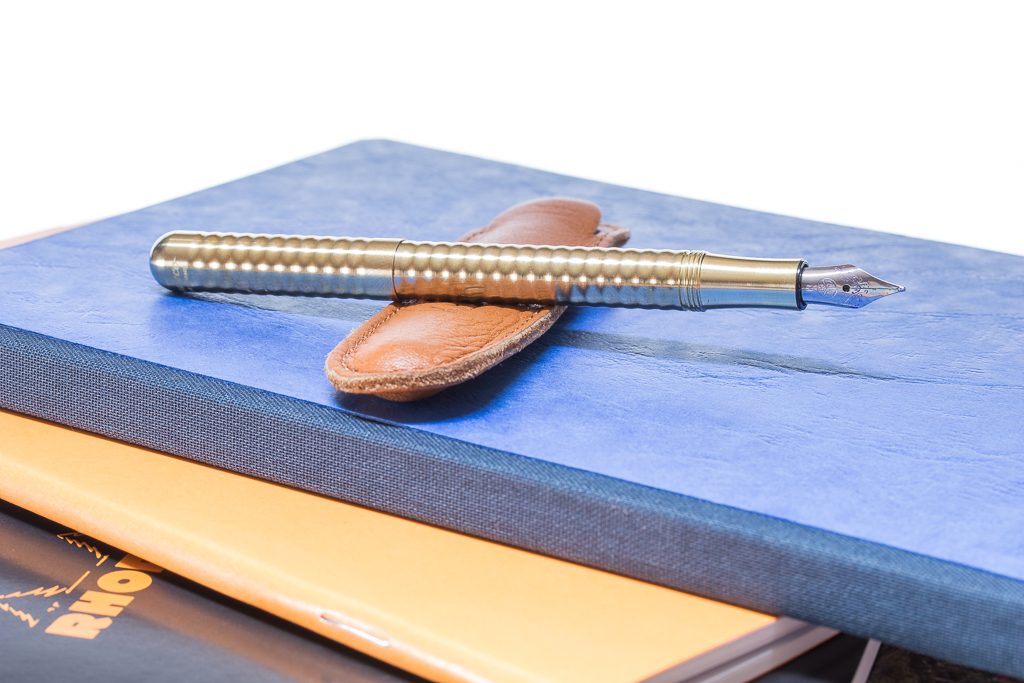 The pen is slender and measures between 8.3 mm and 9 mm, the grip being smaller than the barrel. This thinness doesn't seem to present a problem. I loved to write with this pen because it is very unique and it is extremely well manufactured.
The Liliput also accepts the Kaweco replacements nibs. Simply unscrew the nib and feed section and replace with another. This system is one of the highlights of the Kaweco premium fountain pens - the ability to simply replace a nib without any fuss! My nib of choice is medium and it works beautifully. 
Although not necessary I do love the Cognac leather carrying pouch. The Brass Wave is a hardy pen that you could just throw into your pocket, but for me the pouch finishes the package off perfectly. Both are eye turners.
The Brass Wave accepts short international cartridges but doesn't have the space to store a spare. Make sure your ink is fully loaded before you head out the door! You also have the option of using the Kaweco squeeze converter and (hopefully we will have some soon) the Sport piston converter.
All in all a lovely pen that writes as expected! Do you have a favourite Liliput?