We recently received our first order of TWSBI fountain pens from the well known Taiwanese manufacturer. I was interested to try one of these pens and find out why they were so popular within the fountain pen community. I wasn't disappointed!
TWSBI started manufacturing fountain pens after being an OEM manufacturer, named Ta Shin Precision. They spent 50 years manufacturing plastics and metals – anything from lego parts to high end writing instruments.
However, around 2015 they started with a new mission. In their own words, it is … to inspire and recapture the romanticism of art and literature…starting with the pen...
Well, I have to agree that they are certainly doing this!
The first thing I noticed on unboxing is the unique and gorgeous packaging. More akin to a high tech gadget, the wrap, box and interior are very well presented and sings of quality.
The second thing I noticed is the robust plastic barrel and cap. The pen feels solid and well machined. I recall some forum posting about cracks occurring on the barrel but I believe this to be on older models, if at all.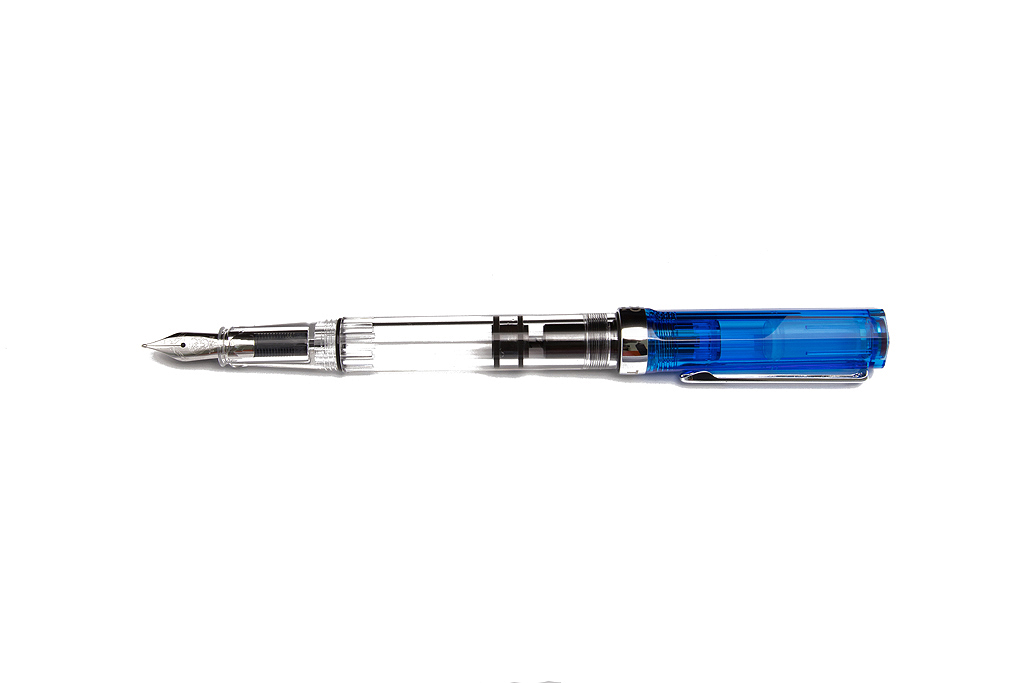 The third and most notable observation about the ECO to me is the JoWo nib that makes writing a breeze and highly enjoyable. The nib is not large like those on a higher end Diplomat fountain pen, but it is smooth and reliable as you would expect from the high quality German nib maker.
One reminder: European nibs tend to write wider than their Japanese equivalent. A JoWo medium lays down more ink than the Pilot or Platinum equivalent, for example.
Early TWSBI pens used nibs from Schmidt and then Bock. While both nib makers manufacture very high quality nibs, I found JoWo on a TWSBI to be a joy!
The piston filling mechanism is robust (there's that word again) and reliable and means you don't need to have a separate converter. The filling system is built into the pen and easy to use.
Getting close to a whopping 2ml of ink into your pen means you'll be able to write for a lot longer than with a regular converter-based fountain pen.
And of course the ECO comes as a demonstrator giving you a glorious view into your pen, showing you the ink as well as feed and nib. I secretly used the pen as a level to make sure my desk was straight when no one was looking.
You'll find a bottle of silicone grease and a spanner inside your ECO packaging. This is because you can fully disassemble the pen for cleaning and fixing.
The nib and feed are also removable, although be careful when you do this as they tend to be fragile when not in their natural environment.
Although TWSBI does not recommend disassembling the pen until absolutely necessary, it's nice to know that you have the option.
The cap has a lovely red insignia showing the TWSBI logo and the clip is solid and functional.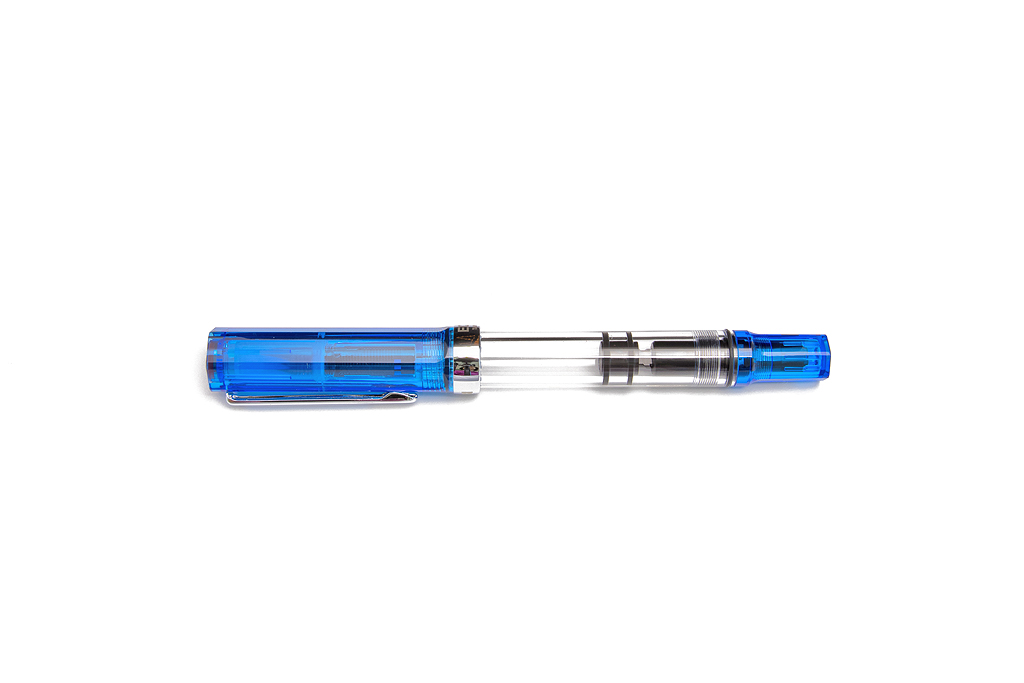 Although you can get a clear version of the ECO, it's nice to have some colour in your pen cap, such as the blue that I chose to test for this article. The cap also has good quality chrome trim to match the clip and reliably screws onto the barrel to close.
The pen does feel a little chunkier than some – I had just come from using a new Parker 51, which has very slim lines – but this tells me that the TWSBI is a solid and reliable workhorse for the avid writer.
The Diamond 580 fountain pens, which are a price above the ECO, don't post well or at all, but the ECO does. Throw the cap on the end and it's held nicely in place by a rubber grommet.
I rarely post the cap on a pen and this is no exception. The ECO is plenty long enough, and has a good balanced weight, that you might not feel the need.
All in all the TWSBI Eco is an extremely solid and pleasing fountain pen to use. Given the low cost, you actually get performance that you would expect from a higher priced fountain pen.
The TWSBI ECO certainly provides a very good bang for buck, and shouldn't be overlooked as an addition to your collection.
Do you have a TWSBI ECO already? What are your thoughts?
(Sidenote from the TWSBI website: TWSBI's name stands for the phrase "Hall of Three Cultures" or "San Wen Tong" in Chinese.
The character "Wen" translates into language and culture. The phrase "San Wen Tong" also brings to mind the Hall of the Three Rare Treasures created by Emperor Qianlong as a memorial to three great masterpieces of Chinese calligraphy.
The initials of the phrase "San Wen Tong" was reversed and thus turned into "TWS". The last letter "Bi" was added with its literal meaning of "writing instruments". Thus combining the two segments, creating TWSBI).
You can find TWSBI fountain pens here, on the Knight's Writing Company website.