Kaweco is a wonderful fountain pen manufacturer that sometimes slips passed folks who are looking for a new pen. A somewhat low profile German company (you heard of Lamy, but perhaps Kaweco doesn't quite light up your eyes in the same way), their fountain pens are reliable, extremely neat and imaginative.
I decided my fourth video – that's a milestone – would be all about the Kaweco Liliput.
Mostly because I just couldn't resist starting to use the new copper pen that I had purchased for myself.
Hopefully the video is interesting and useful to you.
I've always loved the Liliput, perhaps more even than the Sport, but what is it about this pen that keeps bringing me back?
… what a small pen …
Yes it is!
The first thing you'll notice about the Liliput is its size. It's tiny. Essentially a metal tube with a nib on one end and a screw on the other, it doesn't really inspire… until you look closely.
The cap has a laser engraved Kaweco insignia and the rounded ends make a potentially boring tube quite delightful.
Unscrew the cap and screw it on the end of the pen and you'll find that this tiny capsule of ink actually turns into a full-sized pen.
Although the nib section is small, it's plenty big enough for even the largest hands to clasp and write with.
You can throw this pen in your pocket or a bag and it will stay out of your way until you need it again.
… the nib …
The pen houses a Kaweco 060 nib. The nibs come in stainless steel (the default), gold plated stainless steel, black, 14 ct gold and rhodium-plated gold.
Kaweco also have a number of 060 nibs in various stub sizes from 1.1 to Twin and the usual EF (extra fine) to BB (double broad).
I had the pleasure of trying a 14 ct gold nib that I eventually gifted to my sister in a Vintage Blue Student. It was gorgeous. I can only imagine how the rhodium-plated gold nib writes.
But what I'm forgetting to point out here is the fantastic mechanism that Kaweco have introduced on their premium pens that allows you to screw a nib out counter-clockwise, then simply replace with another, giving you many options to write with.
It's German engineering at its finest.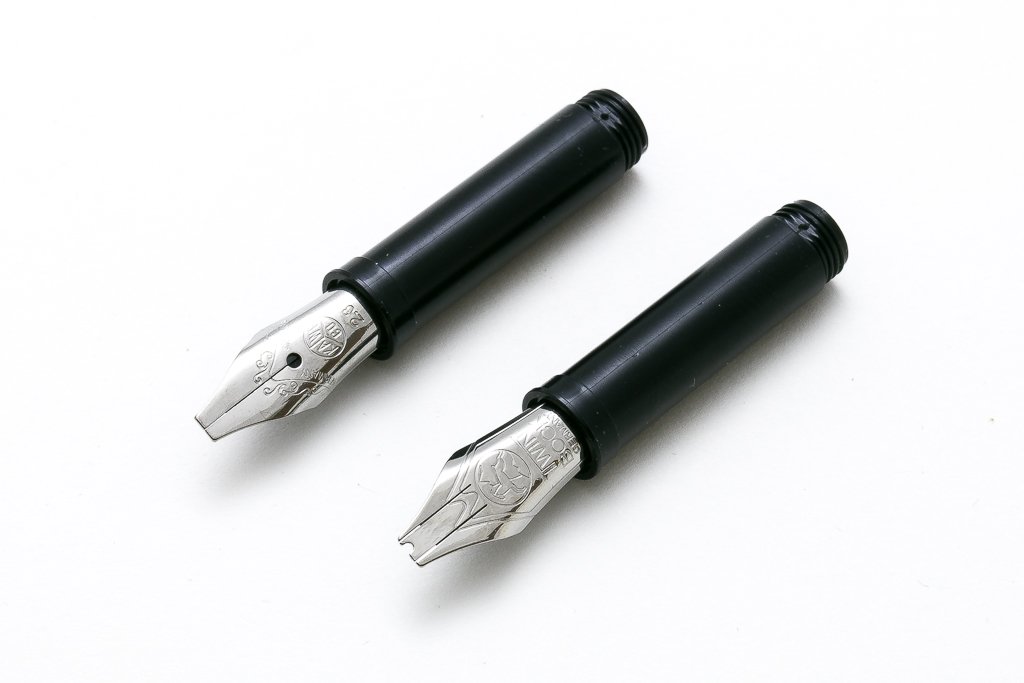 … the finishes …
The Liliput comes in a number of finishes. Black, Silver, brass, brass wave, copper, stainless steel, and fireblue.
Like many of Kaweco's pens, finishes such as brass and copper are designed to develop scratches and marks over time. This is a trait of some of Kaweco's pens. Don't fight it. Embrace it.
The copper that I purchased for myself has had a lot of use over the last week. And sure enough it's starting to mark up.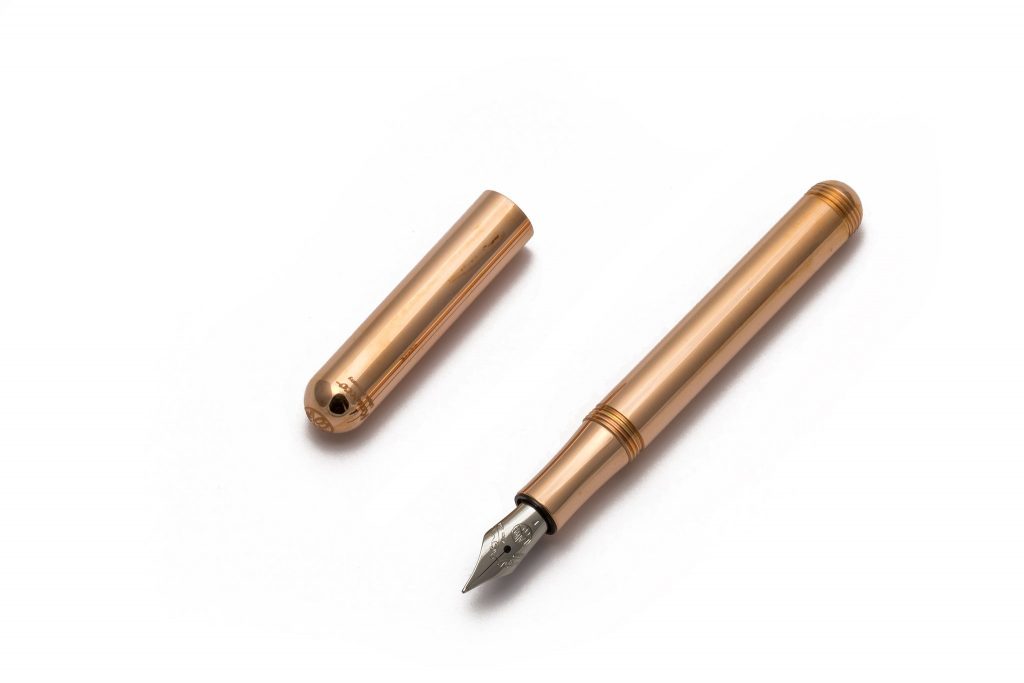 The fireblue is an interesting pen. It's heat treated to make it look and feel like it has been… well, heat treated. Lovely rainbow colours await the fireblue's owner.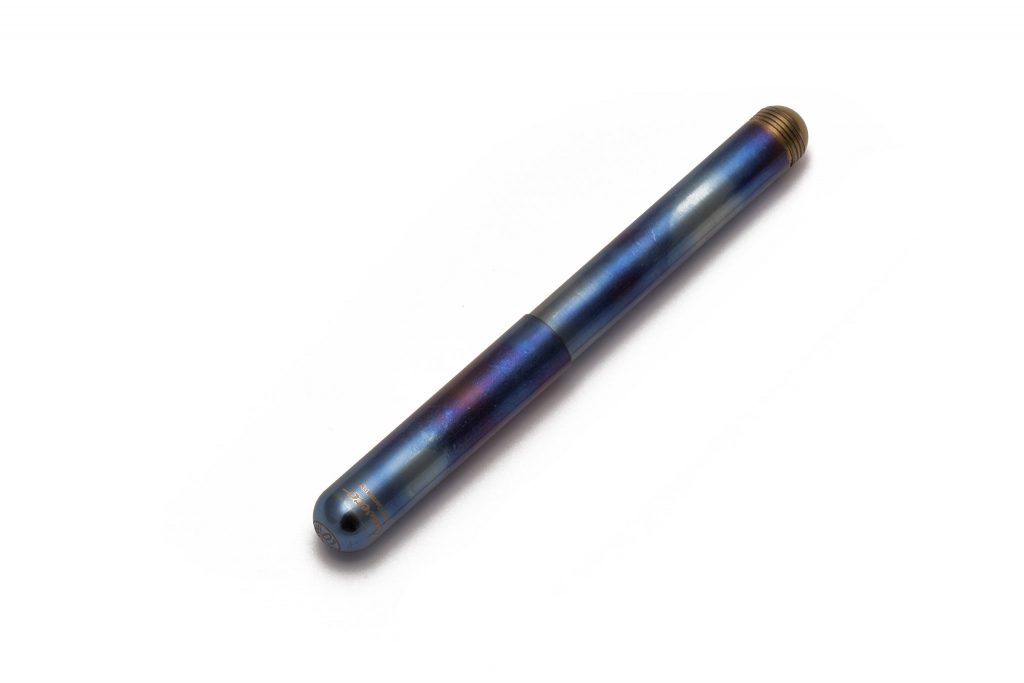 I don't believe it matters which Liliput you choose, I don't think you'd be disappointed with your decision. They are all wonderful finishes and wonderful pens to use.
If anyone has a gripe about the Liliput, it might be that they have to screw the cap on the back of the pen to write, every time. It's just too small to write without posting.
This could be annoying if all you are doing is writing a quick note on a scrap of paper… but to be honest, even posting the pen is an experience I personally enjoy.
You can find Kaweco Liliput at Knight's Writing Company.
Do you have a favourite Liliput?