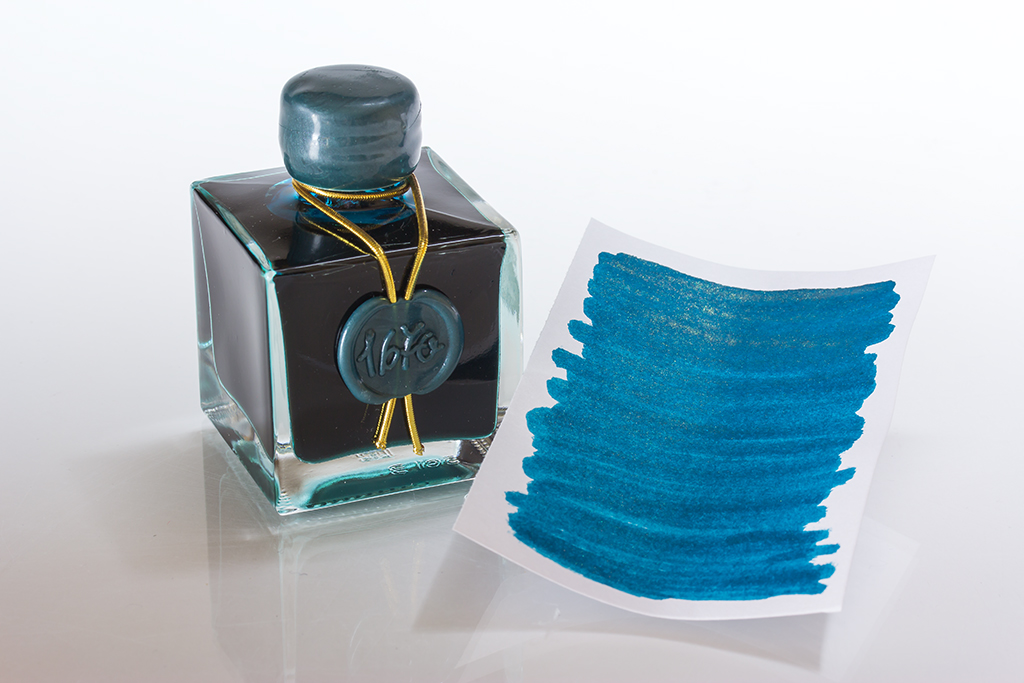 I'm very happy to report that after a busy day out and about, I came into the office and found a package full of ink bottles... nothing less than Emerald of Chivor by J. Herbin!
Wow oh wow! What a gorgeous ink!! I have two posts to add to the blog within the next few days but this sneak peek couldn't wait! All of the J. Herbin 1670 anniversary inks are sublime, but for my money Emerald of Chivor takes the biscuit. 
As usual, the J. Herbin 1670 bottle is just amazing with a wax seal and a wax bottle cap. The ink is a very deep green-blue with a tonne of sumptuous shading combined with the gold flakes we have all come to love. 
I just filled up a Parker with Ocean Blue (also amazing) but I think I may need to rethink next week's ink strategy! Emerald of Chivor it is! A full ink review will be coming as soon as I get over my excitement!