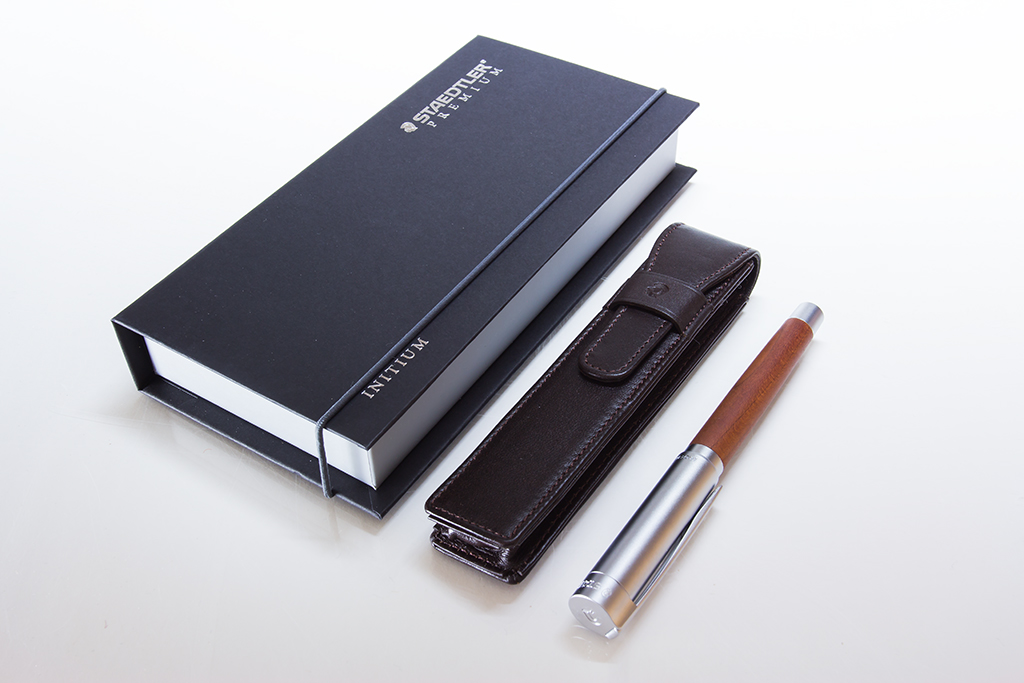 We had the great fortune of meeting the folks from Staedtler at Scriptus Toronto last year. We chatted for a while and agreed to meet up to go through their products and see if we could bring them to Knight's Writing Company. I'm glad to say that we will shortly be introducing the Initium range to our line up.
The beautiful Staedtler Initium Lignum fountain pen has a stunning design with an anodized aluminium barrel combined with turned plum or maple wood. The Metallum brings the same anodized aluminium with a beautiful feeling hand-brushed surface.
These Staedtler pens certainly bring another level of class to our store and the nibs are fantastic, offering a unique and smooth writing experience. Watch out over the next couple of weeks for these lovely pens!