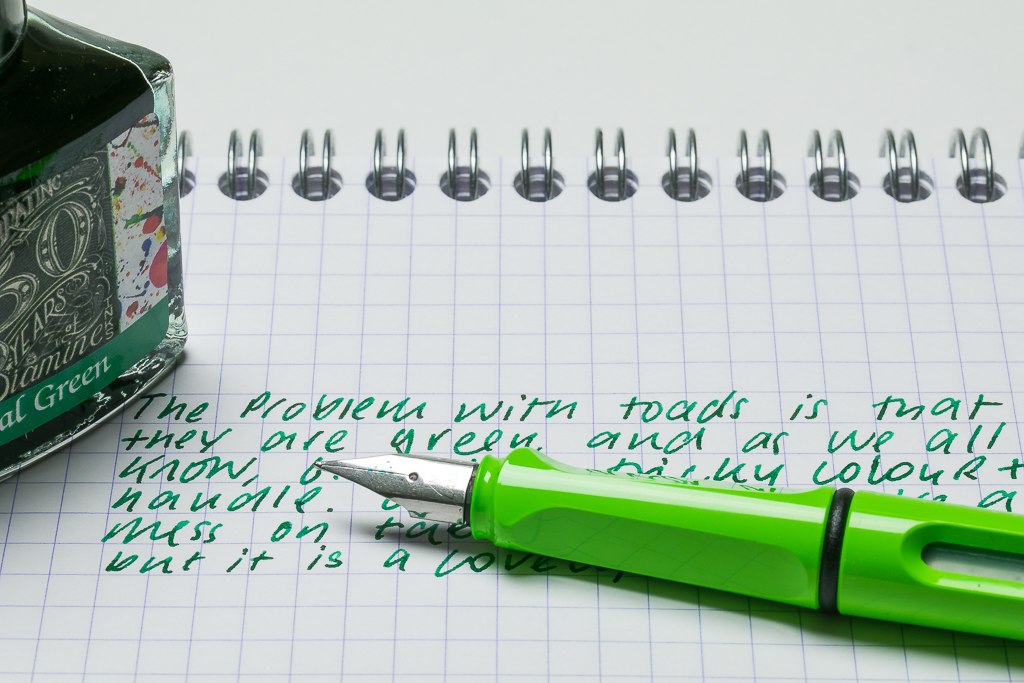 Introduction
We finally stock Lamy! For me this is quite a hefty statement. It's taken us over a year to be able to have these wonderful pens and inks in stock and the biggest problem I have is stopping myself from stealing them off the shelf. 
We have bottled inks as well as Safari, Vista and AL-star fountain pens in the store. Shortly we will have cartridges. It's a very exciting time for Knight's Writing Company!
First Impressions
I've always been a bit of a Lamy fan. The only thing that really bothered me was that the converter and cartridge system did not follow international standards, but truth be told that's not too much of a problem. With plenty of ink options available in cartridges and bottles, the whole package fits together rather nicely. This is particularly true if using a converter because it fits snug and tight in the pen. Using bottled ink is a joy!
Lamy fountain pens come in several flavours. The Safari comes in plastic barrel, the AL-star anodised aluminium and the Vista, clear plastic. The green Safari that I decided to review gives an amazing bang for your buck. It's a low cost pen with exceptional quality for the price.
Barrel
The majority of fountain pens you pick up will have a round barrel and nib section. This isn't the case with the Safari. Most notably the nib section is made in an almost triangular shape that forces your fingers to be in the perfect writing position. It took me a while to be comfortable with this and I'm sure this is true of many writers, but persevere and you'll soon find it is an addictive pen holding position.
The upper section of the barrel contains a cut out window so you can see exactly how much ink you have left in your converter or cartridge. It's a neat system that actually works. Stopping you from having to unscrew the barrel every so often to check the reservoir.
Both the wire pen clip and the non-uniform nature of the barrel will stop your pen rolling off the table. And just so you don't forget it, the word Lamy is embossed on the end. The pen performs well posted as well as without the cap on the end.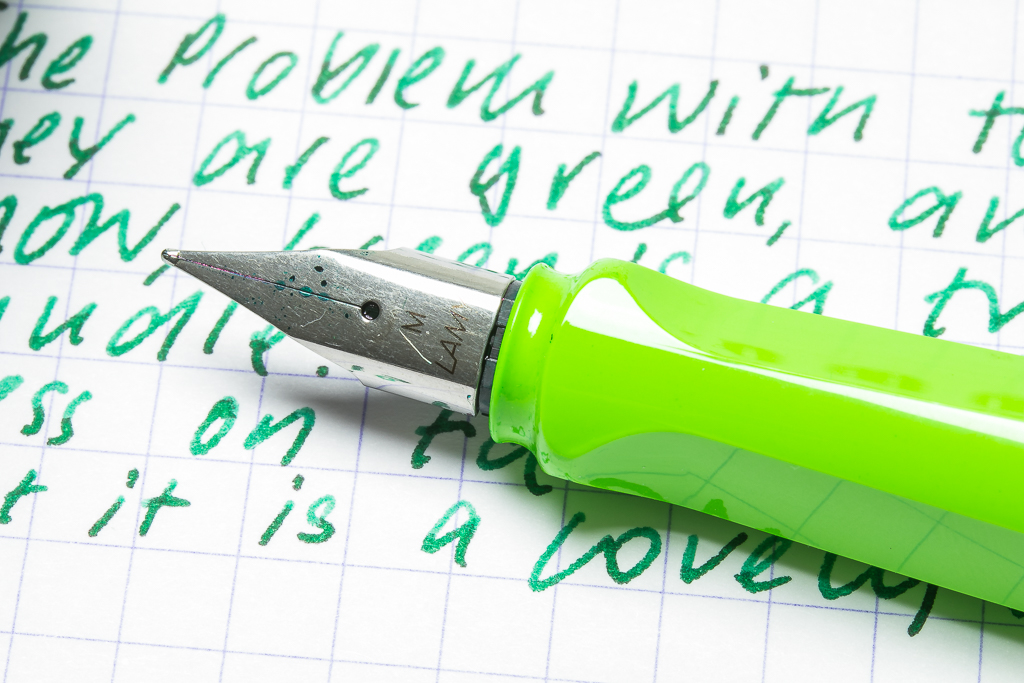 Ink System
Our Lamy fountain pens are sold with a converter included (let us know if you don't want one and we can adjust the price). The converter fits securely into the nib section and has two little protrusions that guide it to the correct position. It feels very solid once fitted and because of this I'm encouraged to use bottled inks - reminding me just how great it is to use them instead of cartridges.
Nib
German engineering is quite brilliant, and nowhere is this more evident than in the Lamy nib. All sizes produce a great line. My preference is medium but remember that European nibs tend to be a little thicker than their Japanese counterparts. Lamy nibs are easy to pull off and swap out giving you the option of using multiple nibs without having to purchase a new pen.
The nib feels a little stiffer than Kaweco (for example) but is very enjoyable to write with. I threw the pen in my pocket and bag for several weeks and didn't have any leaks. 
Options
The fountain pen comes with one cartridge as well as the converter. The pens come in variety of bright colours as well as the more traditional charcoal or black. If you prefer a demonstrator then go for the Vista. The AL-sport is the same wonderful pen as the Safari and Vista but with an aluminium body. All you have to remember is that you won't be able to use international standard cartridges.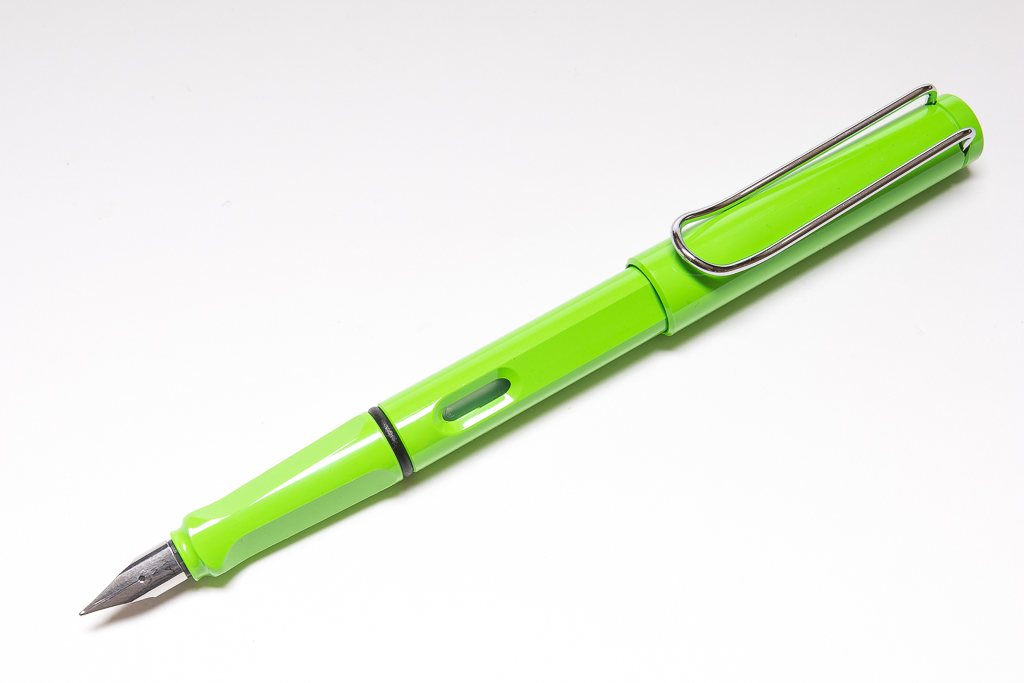 All in all Lamy has provided one of the best quality fountain pens for the price. The Safari is a joy to own and use and I have a feeling that I won't be able to stop collecting them!
Find Lamy fountain pens at Knight's Writing Company! What's your favourite Lamy?