Fountain pens come in all sorts of shapes and sizes. The Conklin All American gives you a mammoth sized writing experience while the Kaweco Sport gives you a compact, stubby package that easily fits in a pocket. But what are the options for a good thin pen that's easy in the hand, easy on the eye but writes like a bigger brother?
Here are my suggestions if you need a thin, elegant pen that fits easily into a purse, a bag or between the pages of your favourite journal. They don't compromise on the writing experience and deliver the same reliability as other top quality fountain pens.
First Stop: The Lamy Logo and CP1…
When anyone mentions Lamy, the first pen most of us think about is the Lamy Safari. However, Lamy offers a huge range of gorgeous pens. Two of these are the Logo and CP1.
The Logo's brushed stainless steel barrel and the CP1's black lacquered barrel are completely straight and have a diameter just over 9mm.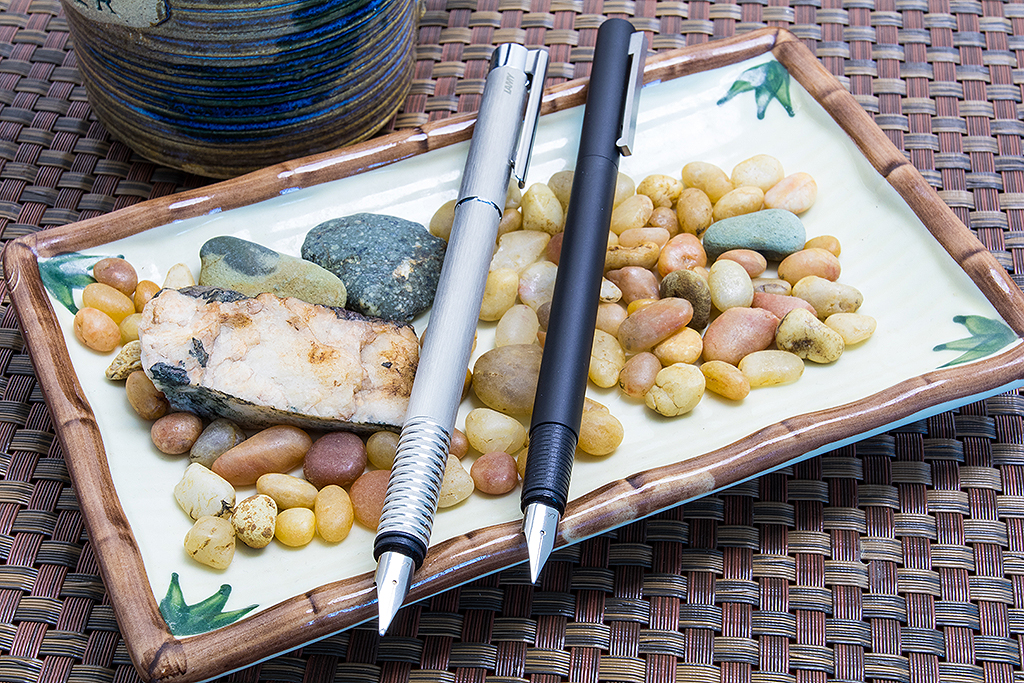 The barrels and nib sections are textured giving you a solid non-slip grip while you are writing, and both pens have great snap caps that give a tuneful click as they engage.
At 117mm uncapped, both pens are fairly short but posting the cap on the back offers a sublime extension that gives you extra length when you need it.
Lamy pens have a wonderful fitting on the feed that allows you to easily change up nibs when you want to try out one of the many nibs they supply.
Both pens come with a Z27 converter. Get that bottled ink out! Lamy proprietary cartridges are also an option.
Second Stop: Pilot Prera…
While not strictly classed as a thin pen, the Pilot Prera has a diminutive stature and in my book is small enough to grace my list.
The length of the Prera is 108 mm when uncapped so if you have large hands, be forewarned. Even if you post the cap the pen remains… diminutive.
Perhaps that's okay, because this plastic barrelled pen packs a punch of quality when it comes to writing.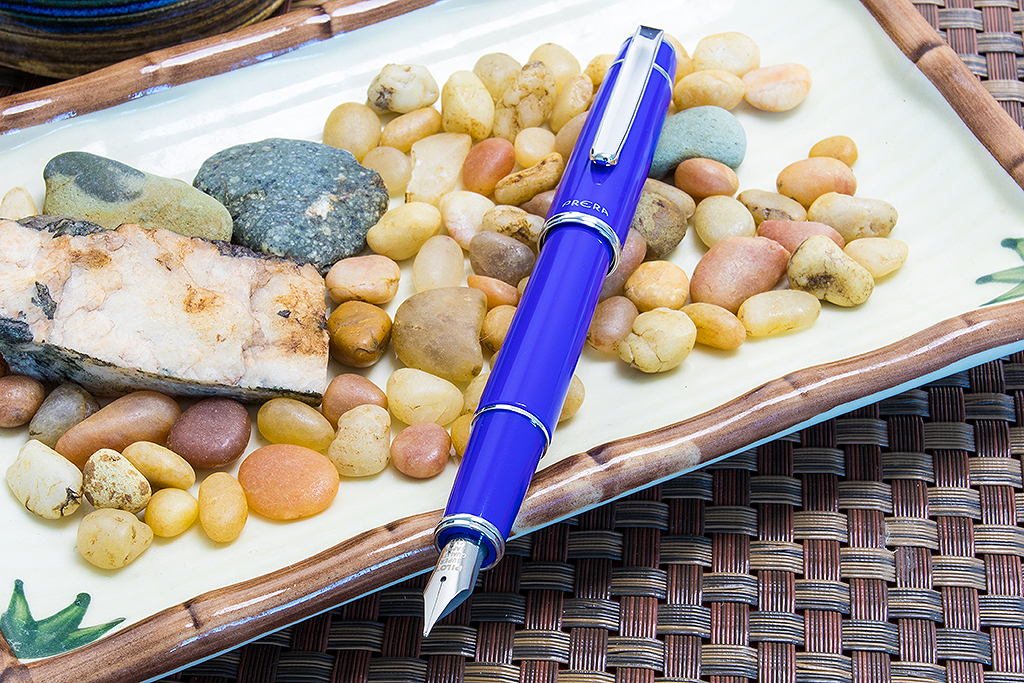 While I initially felt disappointed when I picked a Prera up for the first time, it was quickly love at first 'write'. I have had one on my desk ever since! This small pen oozes quality albeit in a small package.
Japanese pen manufacturers make amazingly good quality nibs and the Prera is no exception. The pen delivers a finer than expected experience in both nib thickness and writing bliss.
The Prera comes equipped with a Pilot proprietary piston converter, but cartridges remain a viable option.
I love the chrome trim of the Prera and the bright colours that they come in. As with all Japanese pens it feels like a perfectly engineered surgical instrument.
Third Stop: Kaweco Liliput…
If you want a really small and thin pen then look no further than Kaweco's Liliput.
These pens come in a variety of finishes and unlike Pilot and Lamy take international standard cartridges. That's a big plus for writers who don't want to use a proprietary fitting.
The big difference between the Liliput and the previous pens is that the Liliput will not house a full sized converter. A Sport piston converter won't fit either.
The pen is so short that you can only fit a Kaweco squeeze converter in lieu of a cartridge.
If you go this route, remember it takes a few tries to get the squeeze converter working, but once you have the technique it's easy.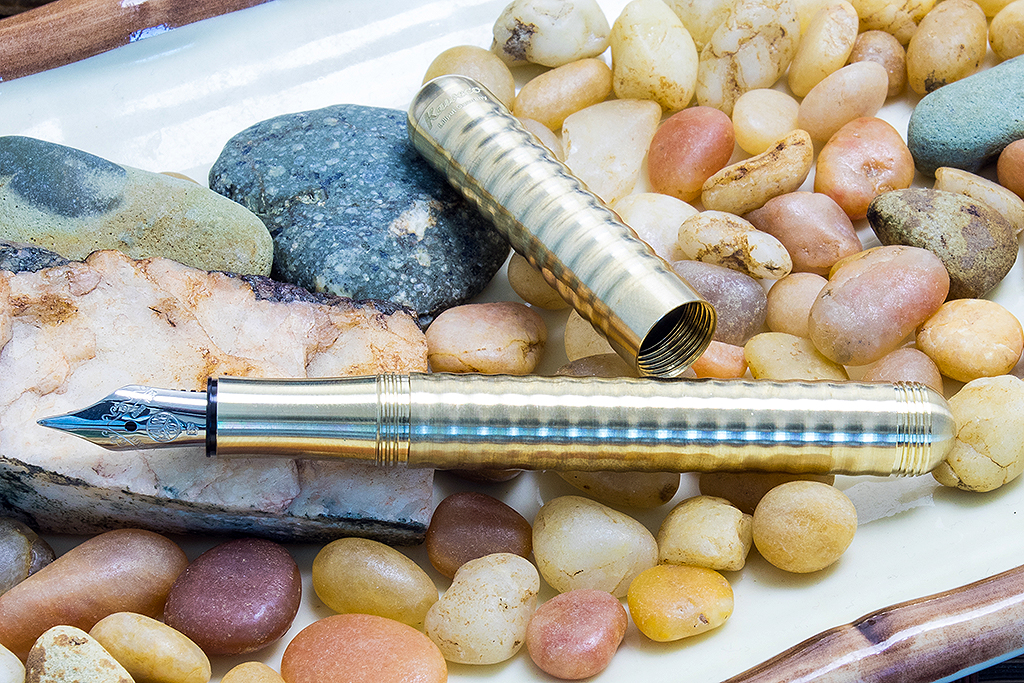 Another unique feature of the Liliput is that they come in a variety of exotic finishes such as brass or copper – you have to remember that these 'patina' as you use them.
Sticky fingers and scratched up barrels add to the charm of your pen, but for some it's a deal breaker.
Check which Liliput you want to purchase before you commit.
Like Lamy, Kaweco premium pens have a superior system in that nibs are easily swapped out, giving you a huge array of tips to choose from including calligraphy, stub and others.
Chances are you will have to write with the cap posted on the end – thankfully the thread on the back of the pen allows you to do this effectively.
The clipless Liliput has a straight barrel and a diameter of around 9mm.
Whichever pen you go for, you're unlikely to be disappointed. And having a thin pen at hand can be extremely useful as well as satisfying. Enjoy!
You can find all the pens pictured in the Knight's Writing Company store:
The Brushed Stainless Steel Lamy Logo.