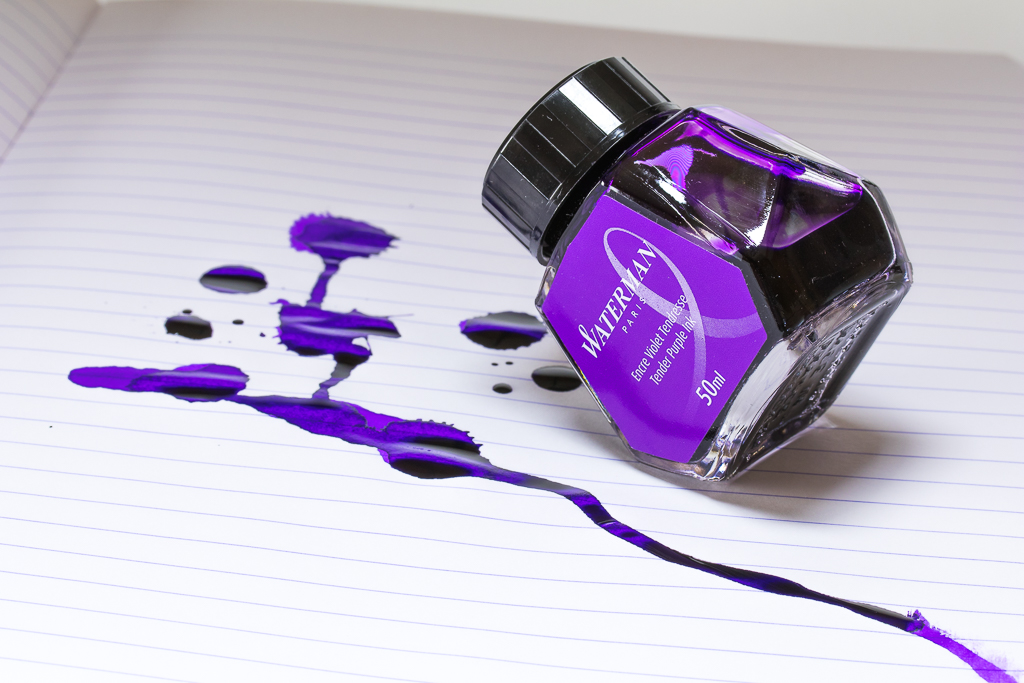 Waterman are synonymous with fine writing instruments, but their fountain pen ink is among the best! They produce a limited number of beautiful saturated colours that are among our best sellers. 
Waterman's quality is second to none and where Serenity Blue is the King of blues, Tender Purple has to be the Queen of purples! 
This beautiful ink oozes quality, and while purple might not be a regular colour for most writers, it certainly livens your paper up.
Purple is such a gorgeous and special colour (you may need to try some to find this out) that you might also consider others by Kaweco, J. Herbin, Noodler's Ink... well, in fact all manufacturers seem to have one or more purples! 
Give Waterman purple a go and brighten your day in an almost formal way!