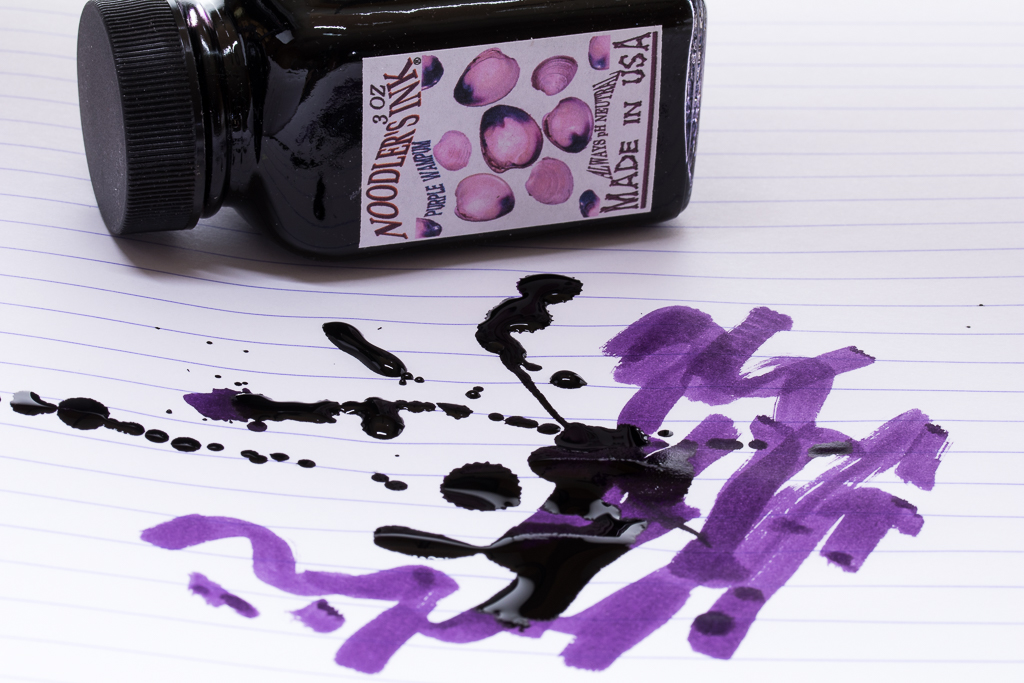 Oh hello sweet purple fountain pen ink! I do love purples and Purple Wampum from Noodler's Ink is no exception. This is a deep purple which looks black when accidentally spilt on your favourite notebook - but wait - when you smooch it out it's a gorgeous purple to go with the rest of the collection!
If you didn't know, Wampum are beads made from white and purple (woohoo) mollusc shells by the native nations throughout Northeastern America for ornamental and ceremonial use.
While I love the molluscy description, I really love the fact that there is a gorgeous purple ink of the same name from Noodler's! It's a doozy!