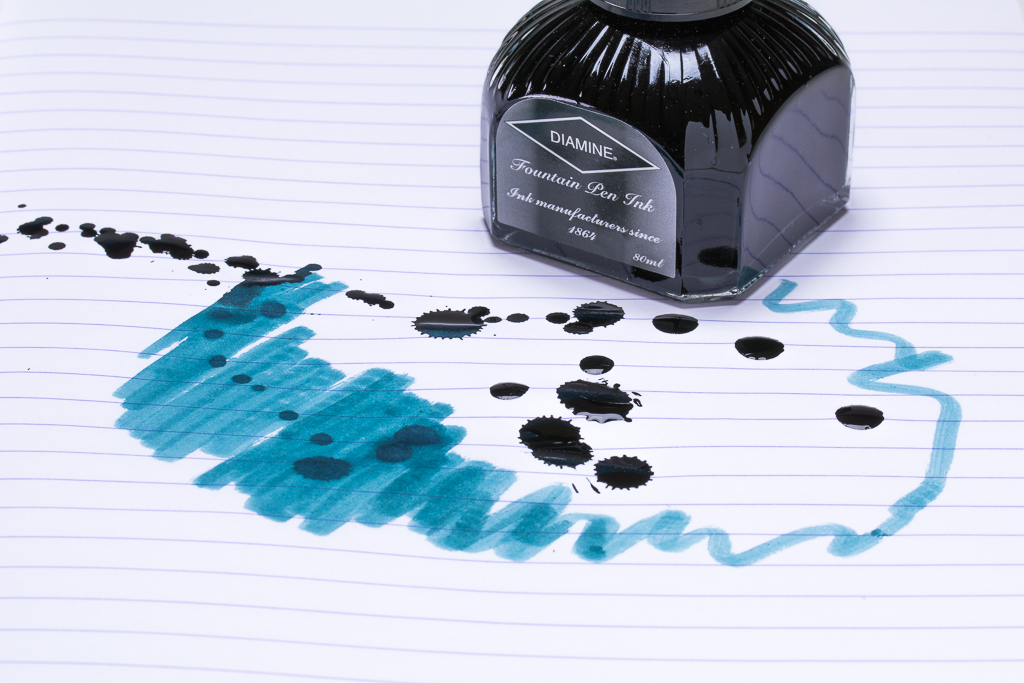 Ok Mom! I agree with you! Teal is not exactly turquoise! Or is it? Teal... greenish. Turquoise... blueish. Hm. Now I'm not sure. Either way, Diamine's Teal is a gorgeous medium-saturated blue-green ink (you decide) that is similar to a medium green or dark cyan. 
The colour's name comes from the common teal duck which presents an interesting coloured stripe on it's head. Teal is created by mixing blue with green in a white base. By adding a little black the tone can be darkened.
Lately I've been very keen on Diamine. Because of the rich history that the company has, they seem to have their formulas just right! Diamine inks run very well through any nib and they look fantastic on paper. Teal is no exception.