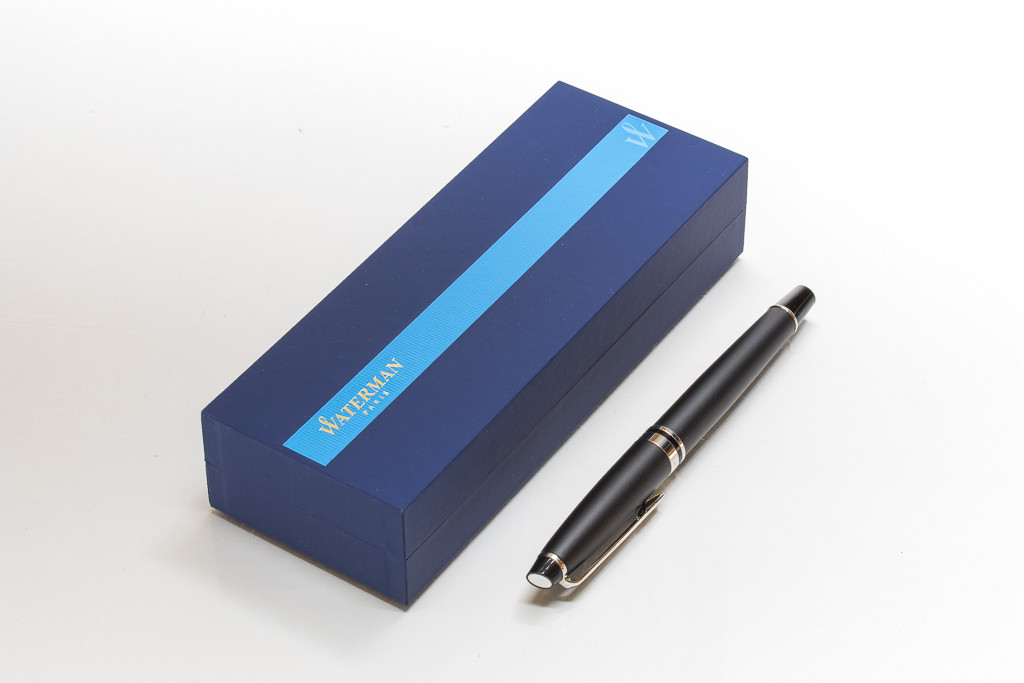 It's been a few weeks since I managed to write any new blog posts! I have been travelling through western USA and now I'm in U.K. on business. Rest assured we will be back to normal within the month and we will also be at Scriptus Toronto on October 30th.
We hope to see you there!
The Waterman Expert 2 has long been a favourite fountain pen for those business-like folk. The design was elegant and the finish gave an impression of an expensive luxury fountain pen, but without the price tag. Slight updates were made to the Expert 2 in 2011 and the result was the Expert 3.
The redesign was subtle and wouldn't be noticed by most fountain pen aficionados. The engraved trim on the cap now contains more metal and the nib has a slight re-design. But the overall shape of the body remains unchanged.
It has to be said that while the pen feels a little light in the hand when not capped, it is extremely well made. I put it through its paces for several weeks. I dropped it on the floor a couple of times and also kept it in my pocket with loose coins. Not a mark.
The Expert 3 is a big pen and gives an air of quality without compromise. Balance of the pen is excellent whether posted or not. The cap is of the clip-on variety and I love the fact that the cap clips onto the top of the pen when posted. It gives you a great feel and lets you know that it's not going to fall off when you least expect it.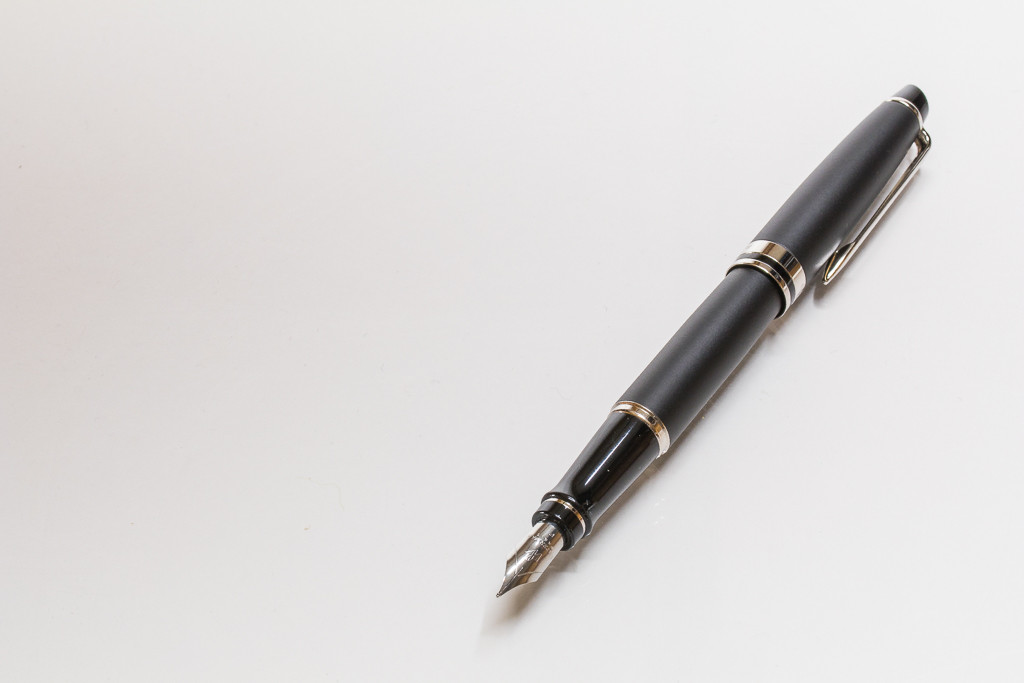 I chose a fine nib for my review model and kitted it out with my favourite Diamine blue-black ink. Waterman do give you a full size cartridge but I do like that Diamine!
The nib performs extremely well. I'm not one to talk badly about steel nibs because I personally find modern engineering can produce a steel nib that is as good as a gold nib. This nib is no exception. It's not a particularly stiff nib but writes very well on Leuchtturm1917 paper. The nib responds well to a little pressure and I have a feeling that after more use it will develop a very nice worked in character of its own.
The pen does not come fitted with a converter, which can be purchased separately, but does accept international style cartridges. I seemed to find it hard to put a spare cartridge into the body of the pen although perhaps I was having a bad day.
The design of the matte black Expert 3 attracted me more than a shiny black, but the stainless steel model is particularly attractive. I love the slight gloss but not overly shiny finish on both pens. Although I generally like a smaller pen, I did fall in love with the Expert 3 after a few hours of writing. It is a joy to use and is an eye turner in the office or among friends. It has an executive air about it, so I might prefer to use the pen in a more formal setting falling back to my trusty Kaweco AL Sport everywhere else.
All in all, the Waterman Expert 3 is a wonderful pen. I have nothing bad to say about it aside from struggling to fit a spare cartridge in the body. Price-wise it's at the luxury fountain pen level, but I think it's certainly one that you should keep on the list of possibles if you are looking for a pen with a little more pizzazz.
Find the Waterman Expert 3 in Matte Black at Knight's Writing Company.