Last week I happened to look out of the window and see our maple tree changing into a gorgeous orange and brown colour. I decided to see what orange we had in stock!
First up was the Conklin All American fountain pen in Sunburst Orange.
If you don't know the All American, you'll first be aware that this pen is bigger than most. It's chunky in a good way.
The All American's come from Conklin in USA and are produced in several vibrant colours. Along with Lapis Blue, the brightest of these is Sunburst Orange.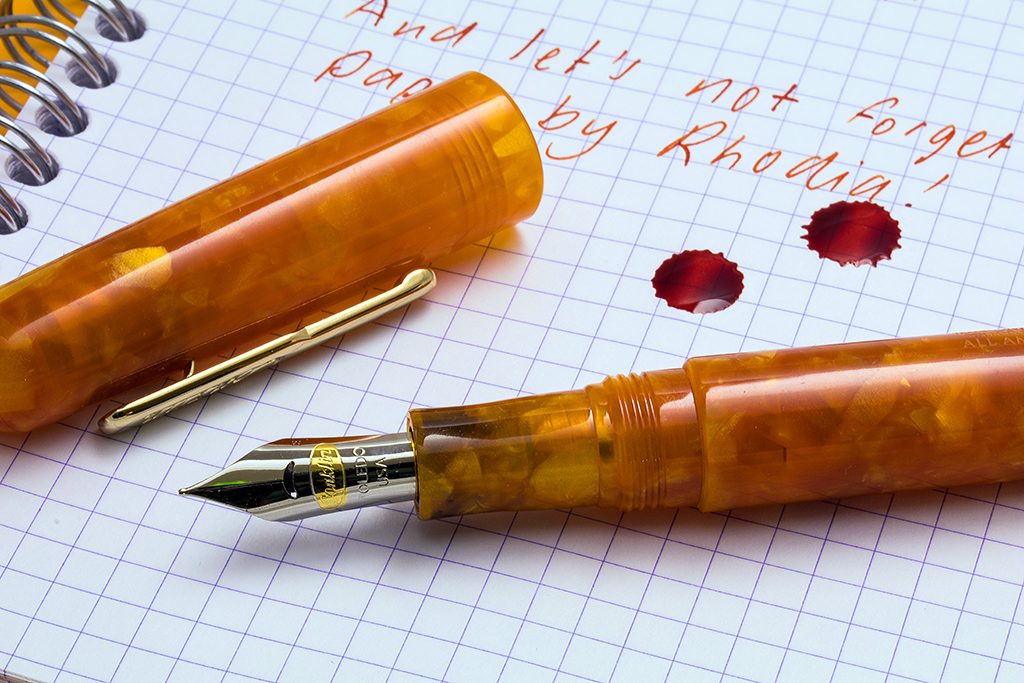 Monteverde produce some beautiful ink and to match the All American I chose Mandarin Orange.
This is a very vibrant ink that flows nicely and has a reasonably short drying time. The ink retains its brightness even with the thinnest of lines.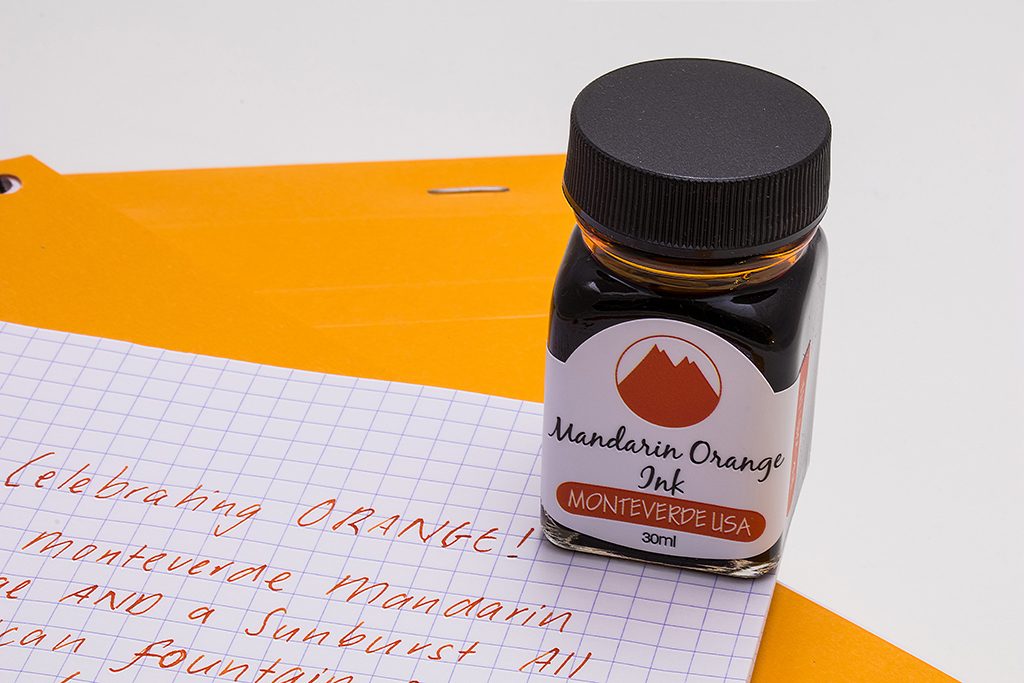 For paper I decided on a Rhodia notebook – not least because Rhodia's orange covers are really their unique and easily identifiable signature.
This gorgeous paper has a great weight to it and is ideal for fountain pens and ink!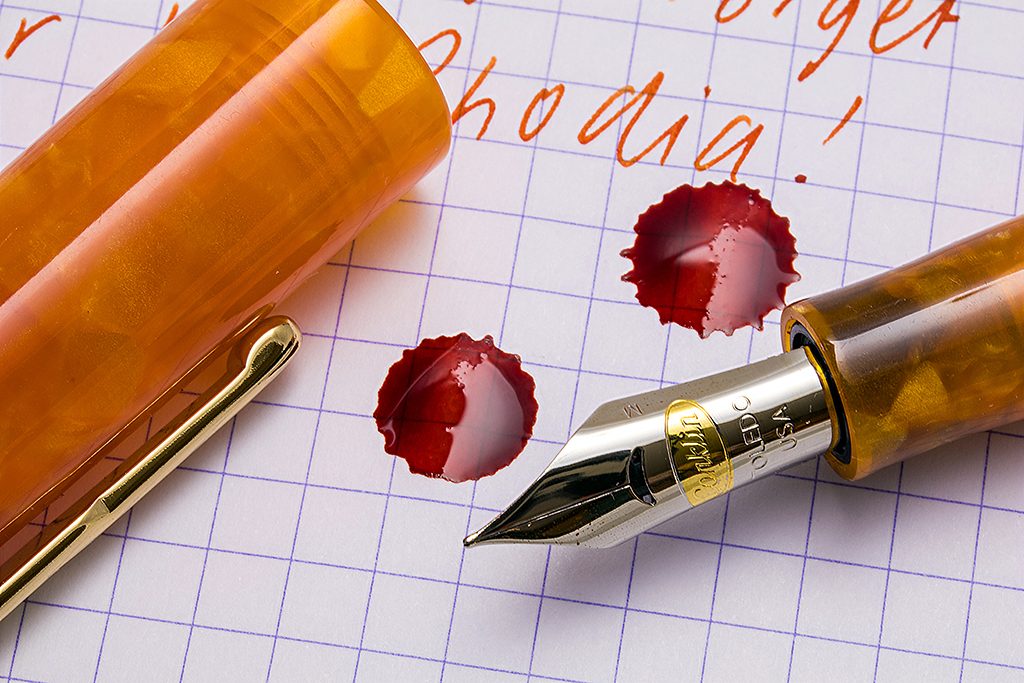 Stationery Used:
Conklin All American, Sunburst Orange: $149.
Monteverde, Mandarin Orange, 30ml: $12.50.